Email server Follow
The ServiceManager uses your email settings for several purposes:
Monitoring Agents: sends email when Test Agent's result is set to have email notification.
RPA: email triggers fire RPAs when email is received.
Account setup
Open your ServiceManager > Admin > Mail.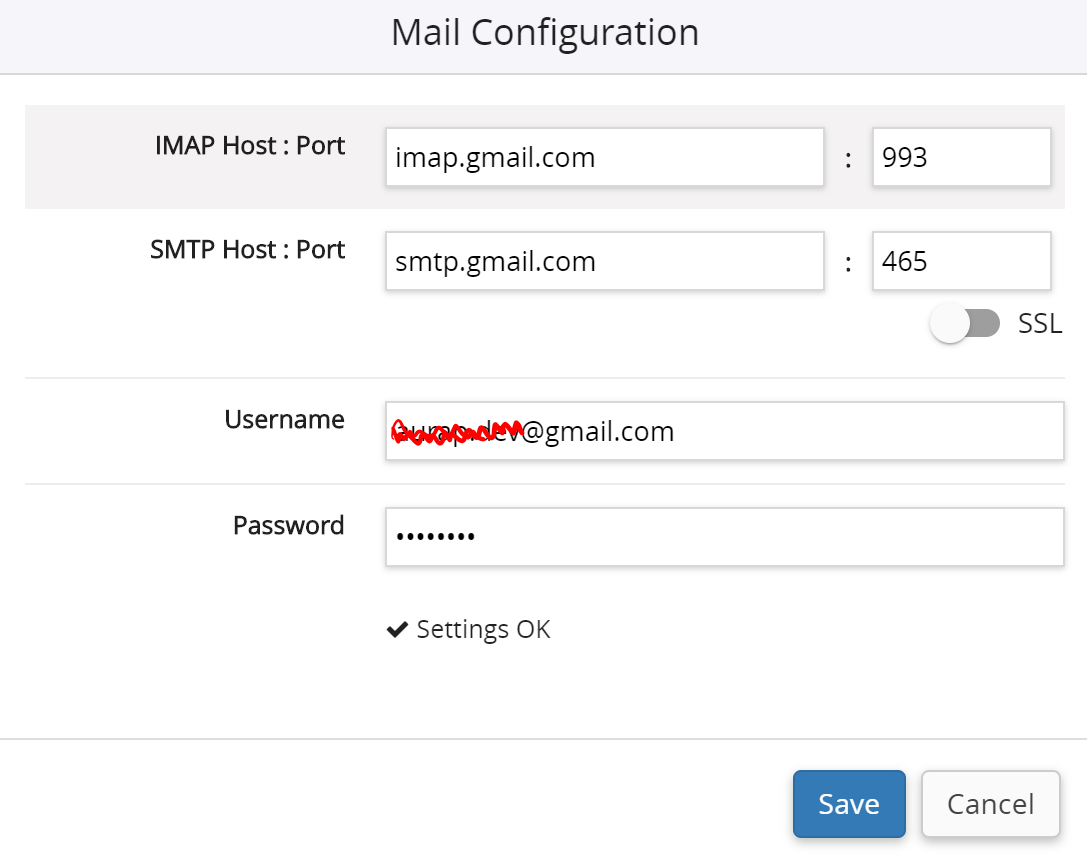 Enter IMAP address or SMTP address, or both.
IMAP is required to receive/listen for incoming mail by RPAs with email trigger.
SMTP is required for sending email messages by Monitoring Agents.
For SMTP choose TLS or SSL.
Fill in username & password.
Click on "Test Settings" to connect.
Gmail accounts
See https://auraplayer.zendesk.com/hc/en-us/articles/8377976678295
Office 365 accounts
See https://auraplayer.zendesk.com/hc/en-us/articles/10990322241559